Post by batb4evr1 on Aug 28, 2015 7:29:33 GMT -5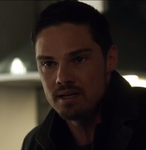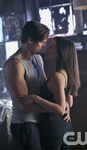 Jay Ryan, Kristin Kreuk, Austin Basis, Nina Lisandrello, Nicole Anderson and Ted Whittall, fantastic portrayals tonight! I am devastated that we have one more episode before it all ends until next summer's final 13 episode!
While watching tonight, I got so tempted to move or spend a great amount of time while working in Toronto just to see what is next for Kristin and Jay's careers! Lunch at some of the prominent places to subtlety put the vibe out in an unofficial capacity that these actors are sure bets to any and all movers and shakers in Toronto. All our actors in BATB deserve much more recognition and promotion then they seemingly are receiving. I appreciate the entertainment that they have shared with us for these past 3 seasons with 1 final one to go. The premise of our show, although remarkably portrayed, seems to be causing these actors to be overlooked.
I truly hope Jay does not give up on this side of the pond and return to New Zealand unless it is what he truly wants. I really want to see our BATB team in other projects very soon if BATB is truly ending after Season 4.
WOW!!
batb4evr1
moved by your words

Ditto
My dear
DayaBEASTS4
, can you tell I just love BATB and its actors/crew so much! I sincerely appreciate their successful efforts to entertain us and I truly believe they deserve good things to happen in their lives and careers. They really shared not only their acting skills but a part of themselves in the process and for that they touched me deeply.
I know that I am not alone in the depth of my feelings about this grossly underrated GEM and those who made it shine!