Post by VinCat❤Destined on Feb 18, 2015 19:45:22 GMT -5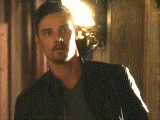 1. There are a few styles of the glass photo edged thing. Doesn't have to be the 400 dollar one. Price vary from 100 to the 400 so the price is flexible.
2. About twitter and facebook. This is a forum thing not a twitter and facebook thing. I would like to keep it between the 1030ish members we have.
3. Again this is just a participate or don't participate thing. No obligations. As before those that contribute will have their name (first) inside a card we send Mr.P with our gift.
How about this idea, we keep the photo glass gift roughly between $150-$300, and potentially add in an Edible Fruit Basket?
The edge glass thing is very creative if you ask me...my mom has one of my kids when they were younger and it looks beautiful displayed in her curio. So I love that idea. As for the edible thing, wouldn't it be better some sort of basket? The basket doesn't have to have wine, it could contain coffee like Starbucks for example?
Either way I will work with how much money is collected and I will work from there. If you guys know me I post images of receipts so you see how much everything actually costs.
Let's see Saturday.
For international folks who might be interested ...We use PAYPAL for sending your contribution. Safe and quick.