Post by raniamahd on Jan 14, 2015 13:27:02 GMT -5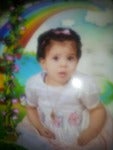 so i agree everything is possible especially with with the rating they renewed their shows and the number of new project they made those last couple of years , they sure wont find enough space for all those shows in the fall or the winter seasons and they have to move a lot of series to summer
but the important question for me here is : would that be good for BATB if they move a lot of series with it in summer ? that would mean more competition and the best quality for airing in the summer for us is ( less competition ) so where that leaves us ?! i really have no idea !
i dont think it would mean more competition as they woudl air in diffierent timeslots
may be a good thing. that is if we are renewed fro s4 in the first place
we didn't air in the same timeslots when we was airing in the fall but still we was in a competition with the other shows on CW for renewal ! so what i meant if they moved a lot of series to summer so that they have to shrank the number of summer shows too in the next years ? wont we compete against them for renewal again ?!!! and yes i hear or read how does it sound now lol
yeah its a total craziness to ask questions about hypothetical theories for what may or may not happen about two years from now !

ok i blame this long horrible hiatus for that
and i think if we search for the word ( craziness ) in the dictionary we would find this sentence as its definition : ( beasties in the long hiatus
)