Post by tenshi on Feb 13, 2015 1:54:34 GMT -5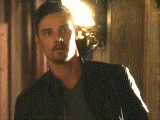 From Playback magazine exert
As we head into a new year and more uncharted territory in the media landscape, Playback is asking leaders from sectors across the industry to weigh in on what they think 2015 may hold for their companies and the world of Canadian film and television. In the fourth story in our series, we speak with
Cinespace Film Studios' VP operations, Jim Mirkopoulos
.
What business, economic or regulatory trends will drive these changes?
Already the plummeting dollar has triggered this drastic spike in business volumes, however our clients continue to point to Ontario's reliable and high-value tax credit as being the main driver of repeat business in Ontario. Also the disproportionately large increase in episodic production has been a primary driver of the current market environment, and as successful projects are renewed and continue to occupy their studio footprints for multiple seasons, we must seek alternate space solutions for new projects. Cinespace's episodic clients have the highest levels of renewal and facility retention in the industry (Warehouse 13, five seasons; Flashpoint, five seasons; Nikita, four seasons;
Beauty and the Beast, four seasons
; Reign, three seasons, Bitten, two seasons).
Great! Another confirmation from an other - I think trustworthy - source.