Post by Nelly on Dec 12, 2014 4:23:39 GMT -5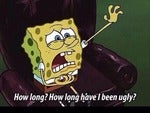 I don't know whether to cry or laugh over the nominations. Jane the Virgin over TV shows like The Americans, The Orphan Black, Masters of Sex....I could go on. Nevermind. These are....the Globes. As random as Jon Voight's acceptance speeches.
And I am failing to see how Jane the Virgin getting a nomination makes it a better tv show than the rest? Like the Hollywood Foreign Press stands for objectivity? Yeah. They are as impartial as Mel Gibson.
Excuse me? But what does Mel Gibson being impartial or not has to do with the Batb board? He is an actor and his personal believes are not our concern. Forum's first rule applies to everyone not just Batb cast and crew also when talking about people consider forum's rule number 3. Thank you.

The Rules

1. No bashing real people.
3. Please post what is relevant to BatB and this site.
~ Do not discuss politics or religion as they do not relate to BatB and have a tendency to provoke disagreements and further fuel arguments.