Post by jaysteeth on May 14, 2014 7:59:31 GMT -5 jaysteeth
and
hopefulromantic
, my fellow stalkers, another brilliant chapter.
Windflwr
, you never disappoint. I love old fashioned Vincent on the night before the wedding. Daddy Reynolds is dastardly. Great twist with the toxin. Can't wait until the next chapter.
Thanks so much @socmom for giving me the heads up on
Windflwr
new chapter :hug:Special Ops ''Stalker Group''
is a go,
sweetrosie29
we're enlisting you too
Sybil, you are spoiling us

this is the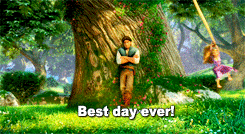 and this chapter had me going through a gamut of emotions. Firstly

for Blaise and Tori with his eyesight and their convo was so sweet.
Just like
hopefulromantic
, I was :'(when Tori gifted Catherine with the baby clothes (Oh, how I wished you had written Tori's character for BATB, I have so much more empathy and can easily understand and connect with her).
Then I was feeling

when we find out Bio-Dad is released, and just as quickly I was freaking out
with them on how to find him.
But then I breathed, sighed and swooned when Vincat were together on the eve of their wedding, proclaiming their love & connection to one another. BUT once again you make me

with (hands down)the
MOST AMAZING LINE EVER!!!!
..."I'm just memorizing your face. After tonight, I'll never see Catherine Chandler again." She frowned. "Why do you say that?"....
"Because tomorrow you'll be Catherine Keller forever to me."



And finally the cliffhanger had me :shockedsmiley:with Bio-Dad's plan with the toxin and :overactionalert:not on their wedding day

Amazing chapter Sybil, loved every single thing. You are a Master

The
stalking
continues