Post by vanillasky on Jan 30, 2014 3:38:00 GMT -5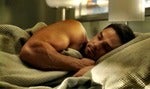 I also think Tori is pretty dumb and makes pretty senseless decisions. I dont't think her beasts powers help her that much either. She becomes physically strong, but I think that is the only thing it does. She lacks the ability to harness it similar to when Gabe became beastly. She also I dont think wants to be a beast. I think she wants to just go back to a normal life. I;m just not sure its a possibility.
I don't really think I want Tori to die. That's really hard to say that. I honestly would love to see a she beast stay on just to prove that Vincent would choose Catherine even if there was another more practical solution. That being said, they would have to change Tori;s character as her selfish spoiled brat is annoying esp because she seems to lack good intentions. Heather was also a little spoiled, selfish and bratty but she had pure innocent and good intentions. The dumb things she did was because of love or naivety I dont think that is the same with Tori. She seems to relish in causing chaos. They need to make her more likable if they keep her on. That being said, I think its possible that they will kill her which will be a shame for 2 reasons; 1. waste of screen time and 2. most importantly Catherine would seem to be a second choice again. Maybe they can bring back Alex and force him to choose between Alex & Tori (just kidding that would probably muddy everything up more).
I think Tori will be linked to saving JTs life and she will die because she does something stupid.
I do think she wants to be a beast. When she first found out about it, she got scared and tried to kill it, but as soon as Vincent showed that he would leave Cat behind - as he did - to be with her and amplified her power, she became "beast hungry". There's nothing more she wants than enjoy her power and live by her own rules.
I'm already resigned to have Cat as Vincent's no choice again. Because you make a person second choice when you choose this person at some moment, right? Since he'll just go back to Cat again because his better option is not an option anymore, it makes her a no choice.
Really an epic love!