Post by jefferen on Jan 26, 2015 22:31:22 GMT -5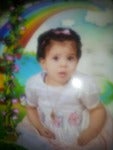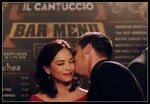 i was disappointed too when i found out who would play C&A ! ( i have seen one of the previous work for both J&D ) they were ok separately in the 2 series i watched for them , but together ? as you said they lack of chemistry , and in a romantic movie which has so much sex scenes chemistry is everything ! in romantic Latin Telenovelas they always do a chemistry test to see if the 2 lead characters would be convinced as lovers to the viewers or not ! and Dakota ! well -- lets just say she didn't come near to my imagination for Ana's character neither in her looking or the little i saw of her playing in the promos ! Ana was just 21 almost 22 years old in the novel while Dakota although not much older in real but she looks to me as if she is at least in her early thirty ! she even looks older than Jamie imho !
back to the novel which i just recently read by coincidence after i avoided it from the beginning because i thought it is just an erotic novel with just some hot perverted sex scenes ! and that type of novels isn't for me ! i prefer romantic novels , i don't mind some erotic if its an additional to the romance (i am so much adult not a shy teenager girl who would blush with just the mention of the word sex lol ) as long as the erotic part doesn't take over the novel or is the whole deal in it ! as long as there is a real story with plot , drama events , characters development --- etc , so i was really surprised when i read (FST) and found that its a real story with all of that too ! still the major focus is the erotic part which made me uncomfortable especially because the sex part in it was as they described it in the novel ( kinky ) i even skip some of those scenes when i read it ! actually i had 3 major issues with ( FST ) other than that i found it a very good novel and worth reading , that is why i was glad when i found ( Gabriel's Inferno Trilogy ) and although it isn't as famous as (FST) its better than it imho because it fixed the three issues i had with (FST) which are :
1- the overtake of the erotic/sex over the romance ! which was the opposite way in ( GIT) because here the romance is the basic and sex is just an additional ans also its just normal , hot or maximum wild sex but not kinky or perverted !
2- in ( GIT ) sex was an expression and a consummated for the love between the 2 lover , love comes first , the libido born from love not the opposite ! both 2 girls in the two novels were virgin and both men were much more sexual experience with dark past and secrets but in (GIT) their first night was at the end of book 1 when the girl (Julia ) was sure she would lose her virginity to the one and the only who was totally in love with her and waited for her to totally trust him with her heart first before she trusts him with her body , he made her first night a magical night every girl would dream of , where he loved , cherished and even worshiped her from their first time and every time after ! he even told her to never use the word (<edited>) to refer to their sexual connection because he never <edited> her , he said that their union born of love not lust ! unlike in (FST) where Ana's virginity was uncomfortable situation need to be fixed ! and of course the humiliation part of a woman who was a slave to her libido for a man who always made her beg him ?! who used sex as a weapon over her and a way to punish her too ! that humiliation part had no place in (GIT)
3- in (GIT) all characters had their fair end , exactly what they deserved ! ( who deserved redemption and forgiveness got it , who deserved to taste his/her own bitter medicine got it too ---etc ) while my biggest problem with (FST) was that the pedophile who sexually abused a screwed up 15 years old boy and introduced him to a perverted life style no kid should know anything about it ! a boy who was under therapy because an abused childhood and she screwed him even more ! who happened to be her friend's son too ! this woman didn't face any consequence or divine punishment or Karma or whatever for her action ! no ! she lived a wealthy happy life where she had the chance to dominate and suck youth from guys half her age maybe even another minors too ! yes the writer throw few bad words here and there about her but that is it just a few bad words ! not even from her victim whom he kept acted like she was mother Tresa who saved his life and kept talking about how much he owed her ! how about the fact that she violated her friend's trust who opened her heart and house to her then she sexually abused her disturbed teenager son ? how about the fact that she committed a felony should put her in prison for many years ? no ! nothing of that mentioned in the novel ! in contrary the writer gave my the impression that she just throw those bad words about her to avoid her readers angry ! she made Christian's character acted like it was a normal relationship between two people who had no problem in their relation but the age different ! and who moved on with their life with other people but still care for each other and separated on a friendly terms ! she even dare to throw that line on his tongue ( some men prefer older women ) ! yeah right that is when its a consensual relationship not a felony and when they are men not underage ! i was shocked when i knew the writer is a mother too ! --- that is why i highly recommend (GIT) for reading to all romantic novels fans and i will look for (Crossfire series) to read it if you say its good and well written more than (FST)
oops ! i don't think that is the right place for this post ! but i also don't think we have a thread for books in the forum ? so i will leave it to the mods to move the post any more suitable thread or even delete if they see so !
I will hold my final judgement on the chemistry between Dakota & Jamie until I go see the movie, but I am honestly from what I've seen in interviews & the promo for the movie am not holding my breath. Honestly, I really think Jay & Kristin ruined it for every other couple out there. Ive re read the fifty shades books probably 5 times, and the l last two times I've read it, I've just thought of constantly Jay & KK as Christian & Ana. LOL. Even with the movie coming out. Still Jay & KK.
Honestly, I dont know originally what attracted me to the books. I think it was the story as a whole and that I could really feel for the characters. I first thought it was the writing but, after reading the Cross Fires Series, which imo, although very similar, I think is a much better story & is definitely better written than 50 shades, 50 shades couldn't compare imo to the Crossfire Series, and though the story as a whole is a great story, I'd take Gideon Cross & Eva's love story of Christian & Ana's in a heartbeat. And of course I'd take VinCat's love story over any of them.