Post by ·· K å t ·· on Aug 5, 2014 2:52:17 GMT -5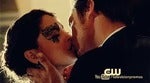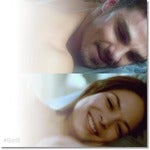 Yeah, honestly if these two cannot kiss properly, they can't sell the movie...
They have to do it
. You can't fake the steamy-factor in fifty shades. It's like serving no seafood at an all you can eat seafood buffet. Sexual chemistry and the ability to deliver in the intimacy department are absolutely crucial to the success of the movie. That elevator kiss - the way she exhales, and he goes for it, open mouthed, holding her hands over her head, all of it... is exactly how it is written.
EXACTLY!!!!!
I really hope that the movie and actors will not disappoint me... I've hope in chemistry & sexual chemistry
I read the books when they came out, then I re-read them during the summer of the following year and... now after I've watched the trailer (from which I was mesmerized, I just can't get over it, I've lost the count of times I've watched it
) I'm reading the first one book AGAIN!!!!
I actually want to imprint the events chronology in my mind, I want to well remember everything so when I finally will see the movie (and I can't wait) I will be able to compare the two

anyway I LOVE THE TRAILER!