Post by crazyforbatb_has season 3 on Feb 14, 2014 16:57:10 GMT -5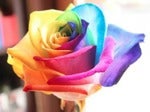 why Cat is attracted to Gabe instead of other men.
I too like the recap better since Alex came on board. The difference between the male and female POV is very interesting 
I actually like the Afterbuzz, hey any promo for our show is better than nothing and Alikona loves the show. While many of their comments are naive and sweet (like an uncomplicated view of the world) they have some good insights in each airing and there are some gems there y'all just have to listen hard. Good that they have a guy on now too for diff perspective. Only thing is I wish they would be more informed. They only seem to focus on the one episode they are discussing which tells in their awful predictions. They are so off - giving Cat and Gabo another 3 epis to be together. Do they not know that some kind VinCat reunion happens in 2:15? (in the BANANA REPUBLIC we hope) Oh dear maybe they know something we don't as in TPTB have been lying to us...there is not going to be any banana and they're stringing us along. Let me at 'em. Where is JT's bat! Just joking.