Post by Catherine Chandler on Jan 25, 2014 21:52:54 GMT -5
Good evening, Beasties!
PLEASE BEFORE POSTING READ THE FOLLOWING POSTS: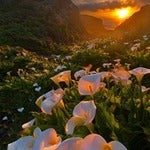 Hello SEO Members:

Every member is welcome to post how they feel, whether they are 'for' or 'against' the storyline. Everyone's opinions are valid and welcome no matter what their stance is on the characters, the episodes, and so on. Emotions are running high, we understand, but that is no reason to be making other members feel that because of their view points that they need to leave the Forum and/or Threads that have been set up for discussion. Everyone is welcome here at Save Each Other, along with their opinions no matter what they are. Granted of course that they are not breaking forum rules while doing so.

We are all Beasties, and all Beasties are welcome here.

For those members who may be concerned about things:

If you are truly concerned over a post, a thread, or feel that there is a situation that needs the Staffs attention, please address it appropriately. Do not take matters into your own hands.

And that is to say that as members all you need to worry about is your OWN posting and doing your best ensure that you are not breaking the forum rules. Should you happen to see rule breaking or offensive material, or have a concern about something and would like the Staff to look at it, then all you need to do is report it. Please do not tell other members what they can and can not be doing, it is not a members responsibility. The only responsibility a member has is to report issues they may come across, and to continue along their way. The moderating team will take care of the rest, and make a decision on the issue, it is why we are here.

I have included some helpful information below for people with concerns, including rules and how to report posts just in case you are not familiar with the system. The number one thing all members need to know about reporting is that it is done confidentially. No one outside of the Staff see's the reports or the information included in them. So please, utilize this tool if you are concerned, or see rule breaking and (again) do not take matters into your own hands.

I thank everyone for their cooperation in this matter.

~ Mod Andromeda

~~~~~~~~~~~~~~~~~~~~~~~~~~~~~~~~~~~~~~~~~~~~~~~~~~~
Reminder of the Rules:
1. No bashing real people. This includes board members, as well as Beauty and the Beast actors, their loved ones and co-workers.

2. There is a difference between expressing an opinion about a character and bashing a character/actor. This is a general Beauty and the Beast site, so please refrain from relentlessly bashing BatB characters/actors.

It is alright to say things such as: "I do not like how _____ is portraying _____." or "I think the writers could have approached this differently." Please don't call the characters derogatory names, or anything containing profanity. You can be unhappy with a character without name-calling. Posts that contain such behavior/language will be either edited or removed at the staffs discretion.

5. Please respect others. Take personal problems to private message (PM) rather than hashing out those issues on the board. No personal attacks. Respect opinions, even if you disagree.
For the rest of the
Forum Rules
.
Have you seen a post here that concerns you and needs to be addressed by the staff, just don't know how to do so?
When & How to Report a Post
Hey guys,

I support what Andromeda just posted. We seriously want you guys to report any post where you see someone bashing actors, characters, writers or members. Please report it. IMO the lowest thing a member can do is bash an actor for playing a fake character in a TV show/movie. That's something we DO NOT tolerate at all. Even if you don't like the character, there is not need to keep bashing her/him to make everyone understand that you don't like her/him. There are other ways to express that you're not happy about the direction of the show.
We also don't want to see any member trying to encourage people to stop watching the show or saying that you wish the show end. That is breaking one of the rules of the forum as well.

However, we don't want you guys to act like mods and tell people what to do. That's why we're asking you to use the report tool. Like Andromeda said, the use of the reporting tool is completely confidential. Only the staff can see the reports and act on them.
We're also asking you to use it because unfortunately we cannot read and review every single comment that is posted on the forum. We try our best but members of the staff work, study and have real lives outside this forum so this is a way for us to help each other.

If you don't know how to report a post even after reading the instructions, you're more than welcome to send a PM (Private message) to any of the mods, Katie (

Vincent Keller

) or me. Thank you for your help with this matter.

Karen.