Post by Suzieq ❤️ Beastie on Nov 4, 2013 0:12:16 GMT -5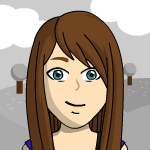 Second problem - these things don't match up with last season's "canon" if you will. We were made to believe the character of V was something specific last year. That is why the Alex arc hit so many people as hard as it did. It changed what we were led to believe was true. This is just another instance where we are left to doubt that character again. Thus the harsh reaction. It is like the writers aren't trying to be consistent with what they have already told us before. It is not judgemental - V is a character, not a real person. It is a plea for some consistency! I know the staff at BATB is not entirely the same, but I think they need to have SOME continuity between the two very different seasons. You can lose viewership if they don't have it.
I agree
julz
.....well said. I just get irritated with writers that stray too much away from the core character traits that they have established. I can accept Vincent 2.0 for some irregularities.....but as he gets his memory back lets not show things that will negate Vincent's "do the right thing" core. That is why Jay said in an interview.....what he does is borderline, he will be crossing some boundaries......this could change how I may feel about him. Same goes with Cat. So, the writers need to understand that they do need to be consistent or the story becomes convoluted and filled with plotholes.
*just my two cents........
Question: Is it me or is Cat and JT's relationship just very snippy this year. The promos just shows so much irritation between JT and Cat......or is it just me?