Post by SpydancerLovesVincat on Nov 9, 2013 19:18:12 GMT -5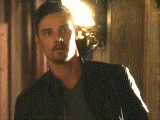 One of my posts I said we should enjoy the season cause next year we might not have one... I did say that...My brain thought of it but not my heart...
You guys know that I am a firm believer in "Anything is possible" I lived last year's campaign to save the show..I myself made a video and send it to CW with 150 fan art and requests to save the show and in the book campaign I didn't just send 1 or 2 I sent 20 books at different times...it takes a lot for me to give up...Once again life's experiences and hard knocks have taught me to be tough..take things day by day ...treat others like you would like to be treated and fight for what you want..
When I said yesterday we should enjoy the show cause we might not have one next year was cause I was losing faith in us..The fans...I would do anything to save this show ...I did last year..But I CAN'T DO IT ALONE..The show needs all of us.
So I guess what I'm trying to say is don't change who you are...not everyone is the same... We all have FREE rights to express what we feel, whether we agree with the others views or NOT but we all have one thing in common... which breaks all boundaries...
BEAUTY AND THE BEAST!
And remember..."Together we can overcome anything"
"We are stronger together then we are apart."
I Love you all!
Hello my friend

My husband had surgery on Monday and I worked Tuesday through Thursday 12 hour shifts each day. I tried to write something last night, but I was too tired, and not coherent... And when things get this "upset" I tend to get quiet. It's not anyone's fault, but I don't come here to hate on the show, and even though I understand where people are coming from, and respect other viewpoints, it hurts me to see so much discord in the fandom. I'm trying to weather the storm. I'm sure you understand.
I think that as a collective fandom, we are somewhat emotional and reactive, when we actually need to be steadfast and strong. There has never been a more important time to stick together. What I see here scares me. Anyway, I'm trying to spread the positivity. I'm too tired to do anything else. I think you do an excellent job of expressing yourself too by the way! We ARE stronger together than we are apart!!!