Post by lilbit-XO-VinCat on Nov 3, 2013 21:58:08 GMT -5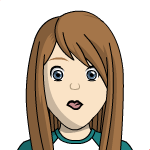 Too much to talk about, but the Vincat scene at the end is very sweet. Vincent truly says some heart-melting things to Catherine. And when he goes in for the kiss, you see the Jay tongue, licking Cat's lip, but she wasn't having any of it. She was going for the sweet, innocent kiss. I guess their idea for type of kiss was different in that scene. Vincent was trying to get some more action, Cat was putting on the brakes. Too funny.
Gabe, not liking him at all. Vincent is starting to be a tad suspicious. One scene was quite funny. They were all at the reunion, wanting to come to Cat's defense. Gabe says "I'll take her out back", Vincent says, "No, I've got it". Gabe insists as he grabs Cat's arm, Vincent says, "I think I can handle this", something to that effect. Go away Gabe.
It was quite disturbing to see Vincent make out with some other girl, even if it was in the past, before Cat. And when Vincat finally get back together and have their reunion, as much as we want it, I don't think we'll see anything nearly this sexy or provocative. Why? Simply because KK does not like to show her body. She will never do a scene where she is wearing her bra and panties. She's always going to be under the bed covers. But man would I love to see her do a scene like that with JR. I'd die happy.
Thanks for sharing the info, jaykris! So....Vincent shown making out with another woman. Please tell me they didn't have great chemistry; I think it would kill me if they looked too good together - LOL!!! (I'm with you; I really want to see VinCat in a scene like that!).