Post by lilbit-XO-VinCat on Jul 15, 2013 21:40:21 GMT -5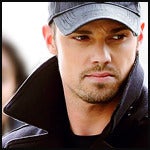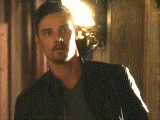 Boy, did he ever. Seriously, there was no epic love at that point. There were no declarations by either of them. I will defend these episodes to the death because I liked them.
But I still love y'all.
I like "Seeing Red" as there are some really great scenes. There is a great deal of guilt and angst in that epi and the ending just breaks my heart every time I see it. So I am with ya on that one!
"Cold Turkey" has some great scenes as well. I would not have wanted to miss the conversation between JT and Catherine re finding Vincent at the cabin. The scene when Vincent and Catherine are in the woods behind the tree arguing is also fantastic; one of my favorites. So, I am with ya on that one, too!
"On Thin Ice" is a little tougher for me. I hate to say it, but Bridget and Jay did a great job playing believable characters. There was chemistry between them. It just made me (puke)because I couldn't believe that they were tainting the epic love by making Vincent act like a jerk towards Catherine. Who knows, maybe scenes were edited out that would have explained what was going on with him, but the way it played out.... UGH "steaming turd!" LOL!!!!
I don't consider "Trust No One" part of the "steaming turd" arc. The last scene is another of my all time favorites; how could it not be?!?
See, ArwenFan, you are not alone in thinking the arc was not all bad. It wasn't. It's just that the timing (right after hiatus and the epic episode "Bridesmaid Up" that made it so bad!