Post by BeastieBoy on Jun 29, 2015 12:24:36 GMT -5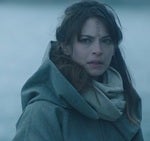 there is no real sense of danger etc... maybe we are lucky this time and they are building up to sth big...we will find out soon i guess
My question is more about the VinCat situation. They are together, which is what most of the remaining fans kept saying that they wanted, but how are the writers supposed to create longing between the two when they are together? How much danger can viewers who already know spoilers about season 4 expect to feel when watching an episode in season 3?
I read this on TVTropes
Hooray! They got together! Finally! We've watched them Meet Cute, groaned at the arrival of the Romantic False Lead, sat through seasons upon chapters of Will They or Won't They?, shouted hurray at their Now or Never Kiss and this is the moment we've all been waiting for! And for good reason, because now...

Um, because now...

Uh.

The Romance Arc is the gift that keeps on giving. Whole fandoms have been known to run solely on the fuel of shipping vitriol for years on end. Though they won't admit it, people will continue reading through a boring scene just to see whether this guy can work up the nerve to ask out that girl over there. But, for some reason, as readily as they attach themselves to potential couples, they shrug at the successful conclusion of the romance and move on
I was wondering if there were any TV couples that people thought didn't lose something post coupling? Although I watched some shows that apparently involved some major shipping -- X-Files, Alias, West Wing??? -- I wasn't aware of shipping and I had usually stopped watching by the time the couples got together.
I think you're right. It's not as easy to create the "longing" once the couples have come together. It's still doable. But to create such "angst", it means something happens again to break them apart or something dire happens to one of them or something else stops them from having their happily ever after.
I will admit that a big part of what kept me glued to Smallville was waiting for Clark and Lana to come together. But I know other fans hated that Yo-Yo thing (as Pete Ross called it).
The topic of spoilers ruining the sense of danger is a separate issue. The easy answer is to simply not read the spoilers.